October 14, 2021
August 27, 2020
Notice of Call for Nominations 2020
October 29, 2019
The 2020 Shelterbelt Tree Program information:
2020 Launch For RM and County Administrators
July 18, 2019:
Please be advised mowing has started.  Mains will be cut first, followed by secondary, as always.  Thank you.
May 27, 2019:
Please be advised that effective today, the bridge located at Pheasant Creek (Bridge #210-20-36 E in Division 6) is closed due to heaving in the middle. It will remain closed until further notice. Legal Land Location is SW 31-20-09 W2.
May 24, 2019:
The RM of McLeod has issued a Fire Ban, Level 3, effective 8:25 am.  Per Bylaw 15-2018:
       LEVEL 3 Fire Ban
Open burning in the Rural Municipality of McLeod No. 185 is banned.  A Level 3 Fire Ban includes:
a) All Burning Barrels
b) Incinerators (for farm or acreage use)
c) Camp Stoves
d) Solid Fuel Barbecues/Recreational Camp Fires
e) Fireworks
f) Controlled burns, including stubble burning
Exemptions to a Level 3 Fire Ban are:
a) Liquid Fuel Barbecues (propane or natural gas)
April 30, 2019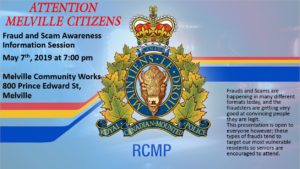 April 11, 2019
Are you interested in Civic Addressing?  Contact the Office at rm185@sasktel.net and let us know your thoughts!!
March 26, 2019
Interested in signing up for Sask Crime Watch Alerts?   Please click on the link below:
https://member.everbridge.net/index/453003085619333#/login